| | | | | | |
| --- | --- | --- | --- | --- | --- |
| Model | Range | Power | Channels | Audio Input? | Price |
| SKU-5206 | 2 Miles | 2 Watt | Four | Yes | 275.00 |
SKU-5205 Four Channel Transmitter and Receiver Set with audio capabilities.
2.4Ghz for excellent wall and floor penetration.
Supports both color and B&W, Sends video up to 2 miles line of sight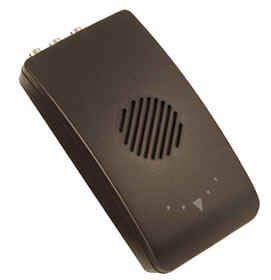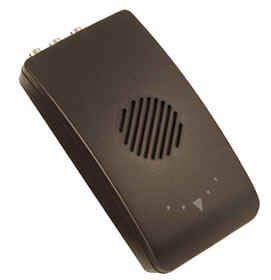 Includes two power supplies, -One for the transmitter, -One for the Receiver - Battery Options Listed Below
Note: Transmitter voltage - 6Volt DC 1000ma - Receiver 12 volts 500ma
New Low Price Just 275.00 Disclaimer must be filled out and faxed to our office before ordering - Click here

Your purchase includes one transmitter (Top Left), One Receiver Unit (Top Right). You will also receive two power supplies. One for the transmitter and one for the receiver unit and two 3 foot RCA patch cables.
Because this system uses 2.4Ghz which, has a circular radio signal it penetrates through most obstruction like walls and floors with no problem unlike systems that use 900Mhz. 2.4Ghx is an omni directional signal which, means this system is best suited for fixed situations where the system will be set up and not moved.
Because the receiver and transmitter are both operated on 12 volts DC they can both be operated on battery power making them a great combination for covert or mobile operations.
Click on the Image below for more information about our battery options for this system.
| | | | |
| --- | --- | --- | --- |
| | | | |
| | Rechargeable Battery Options | Car Adaptor | |
| | | | |